Biography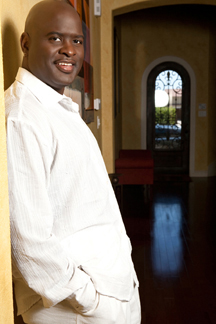 Have you ever stood in front of your mirror and asked yourself, "What am I doing with my life?" Have you ever had a moment when you felt there was something else you should be doing and deep inside you felt you had more to give to the world? Maybe you even had dreams and talked about them so much even your friends were tired of hearing you talk about all the things you were going to do but you never put a plan in motion to make those dreams a reality! Here's a thought, "Dreams are vehicles of inspiration that have to be put into motion." I am E. Arabis Zemill, I have been blessed with gifts of creativity and now is my time to pursue my ideas of expression. My dreams, my vision.
Thank you for taking time out to read a little bit about my journey. I was born in Dallas, I graduated from Franklin D. Roosevelt in the top three percent of my class. I attended Southern Methodist University where I started a degree plan in computer science but left school due to an issue with the politics of sports and loosing the desire to finish what I started. I went to work for the largest transportation company in the world where I am currently an operation manager. While moving up in the ranks I went back to SMU to complete my degree in Economics. While attending SMU I reunited myself with three things I've enjoyed all my life: writing, poetry and music.
I started writing poetry very young and later started writing ideas for books. I've been writing lyrics and melodies since I was twelve but never pursued any of those creative paths because I was living "The American Dream in Corporate America." I got complacent, fell into the trap of a false sense of security and then helplessness having to go through a company layoff of which I made the cut, but still had to wait to get the word I still had a job. It was during that ordeal I had an epiphany, it was time to chase my own rainbows, my destiny.
I knew stepping out into the world of entrepreneurship would be difficult, there are no guarantees and talent alone is not enough. It is the relentless pursuit of what you want and not letting anyone tell you you can't win. It is drive, it's faith, it's favor and believing that no matter what happens, if you've given it your all and done your best, let the chips fall where they may. I've struggled through many trials but now I feel I'm on the other side of the storm. So here I am, writing books, started my own company, singing and writing songs, designing slogans for t-shirts and writing scripts for movies. I believe for all things there is a season. This is my time and I look forward to sharing my gifts with you.
Thank you.


Join My Mailing List